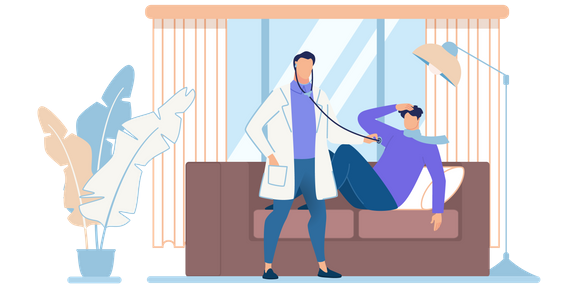 PCC Medical House Calls is Northern NJ's premier mobile medical practice. We have the most advanced mobile medical equipment and services known to the area. Our program is specialized in patients that are Housebound Medicare patients, which is defined as anyone that is in need of help of another person or medical equipment such as Crutches, Walkers, or a Wheelchair to leave your home, or if your physician thinks by leaving your illness may get worse.
Our PCC Medical House Calls concept has been growing ever since its launch in the Northern NJ area. Our physicians Board Certified, most educated and use the most cutting-edge technology in the industry. We are excited to bring these services to the people of Northern New Jersey!
PCC medical house calls focus is on physician's role in the patient's home environment. We will work with several home agencies, home physical therapies, visiting nurse services, and family members to make this process a smooth as possible. Availability and communication are a priority as we work together for the most appropriate level of care for our patients.
PCC Medical House closer Bergen county New Jersey is staffed with multi-specialty, board certified/ eligible doctors. Our physicians offer treatment from chronic conditions such as high blood pressure, high cholesterol, heart disease, stroke, thyroid disease, type 1 and type 2 diabetes, asthma, bronchitis, pneumonia, COPD, and depression. We have family practice physicians who treat all medical conditions including, but not limited to, the common cold, flu, sore throat, sinus infections, ear infection, eye infections, nasal and sinus allergies, back pain neck pain sprains, strains, diarrhea, gerd reflux, and nausea and vomiting.
Patient Care Center provides easy access to coordinate, high quality comprehensive health care.
Monday: 9am-5pm
Tuesday: 9am-5pm
Wednesday 9am-7pm
Thursday: 9am-5pm
Friday: 9am-1pm
Every 1st Sat: 9am-1pm