Heart disease describes a range of conditions that affect your heart. Diseases under the heart disease umbrella include blood vessel diseases, such as coronary artery disease; heart rhythm problems (arrhythmias); and heart defects you're born with (congenital heart defects), among others.
Carotid artery disease occurs when fatty deposits (plaques) clog the blood vessels that deliver blood to your brain and head.The blockage increases your risk of stroke, a medical emergency that occurs when the blood supply to the brain is interrupted or seriously reduced. The first sign that you have the condition may be a stroke or transient ischemic attack (TIA).
Peripheral Artery Disease
Peripheral artery disease (also called peripheral arterial disease) is a common circulatory problem in which narrowed arteries reduce blood flow to your limbs. When you develop peripheral artery disease (PAD), your extremities — usually your legs — don't receive enough blood flow to keep up with demand. This causes symptoms, most notably leg pain when walking (claudication).
Echocardiogram
An echo-cardiogram uses sound waves to produce images of your heart.This common test allows your doctor to see your heart beating and pumping blood. Your doctor can use the images from an echo-cardiogram to identify heart disease.Depending on what information your doctor needs, you may have one of several types of echocardiograms.Each type of echocardiogram involves few, if any, risks.
Abdominal Ultrasound
An abdominal ultrasound is done to view structures inside the abdomen. It's the preferred screening method for an abdominal aortic aneurysm, a weakened, bulging spot in the abdominal aorta — the major blood vessel that supplies blood to the body. However, the imaging test may be used to diagnose or rule out many other health conditions.
Pulmonary Function Testing
Pulmonary function tests (PFTs) are a group of tests that measure how well your lungs work. This includes how well you're able to breathe and how effective your lungs are able to bring oxygen to the rest of your body.
Venous Insufficeny
Chronic venous insufficiency (CVI) is a condition that occurs when the venous wall and/or valves in the leg veins are not working effectively, making it difficult for blood to return to the heart from the legs. CVI causes blood to "pool" or collect in these veins, and this pooling is called stasis.
Swelling in the lower legs and ankles, especially after extended periods of standing
Aching or tiredness in the legs
New varicose veins
Leathery-looking skin on the legs
Flaking or itching skin on the legs or feet
Stasis ulcers (or venous stasis ulcers)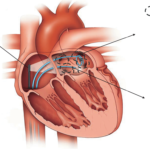 Cardiovascular Atrial Fibrillation
Atrial fibrillation (AF or AFib) is the most common irregular heart rhythm that starts in the atria. Instead of the SA node (sinus node) directing the electrical rhythm, many different impulses rapidly fire at once, causing a very fast, chaotic rhythm in the atria. Because the electrical impulses are so fast and chaotic, the atria cannot contract and/or squeeze blood effectively into the ventricle.
You may have atrial fibrillation without having any symptoms. If you have symptoms, they may include:
Heart palpitations – Sudden pounding, fluttering or racing sensation in the chest
Lack of energy or feeling over-tired
Dizziness – Feeling light-headed or faint
Chest discomfort – Pain, pressure or discomfort in the chest
Shortness of breath – Having difficulty breathing during normal activities and even at rest
The most commonly used tests to diagnose atrial fibrillation include:
Electrocardiogram (ECG or EKG): The ECG draws a picture on graph paper of the electrical impulses traveling through the heart muscle. An EKG provides an electrical "snapshot" of the heart.
Allergy Skin Test
During allergy skin tests, your skin is exposed to suspected allergy-causing substances (allergens) and is then observed for signs of an allergic reaction. Along with your medical history, allergy tests may be able to confirm whether a particular substance you touch, breathe, or eat is causing symptoms.
Hay fever (allergic rhinitis)
Allergic asthma
Dermatitis (eczema)
Food allergies
Penicillin allergy
Bee venom allergy
Skin tests are safe for adults and children of all ages, including infants
Blood tests (in vitro immunoglobulin E antibody tests) can be useful for those who shouldn't or can't undergo skin tests. Blood tests aren't used for penicillin allergy.
In general, allergy skin tests are reliable for diagnosing allergies to airborne substances, such as pollen, pet dander and dust mites. Skin testing may help diagnose food allergies. But because food allergies can be complex, you may need additional tests or procedures.
Patient Care Center provides easy access to coordinate, high quality comprehensive health care.
Monday: 9am-5pm
Tuesday: 9am-5pm
Wednesday 9am-7pm
Thursday: 9am-5pm
Friday: 9am-1pm
Every 1st Sat: 9am-1pm